Add custom brand questions and more to U.S. MONITOR
Consumers are at the heart of disruption. Empowered and looking for dynamic, experiential brands that know what they want, when they want it.
In fast changing markets, intimate knowledge of your consumer is single most important guarantee of survival. To compete and reinvent brands at speed, marketers need a deep, nuanced understanding of the changing attitudes and values that drive the marketplace choices of their target customers.
Our U.S. MONITOR nationally representative annual survey of American consumers ages 12+ (11,500 sample) provides a rich and comprehensive portrait of important consumer groups and targets that would be costly to collect on an ad hoc basis.
By adding your brand, category, competitor or segment questions to MONITOR Connect, you can extend your knowledge of your consumer with unparalleled insights about their attitudes, values, priorities, motivations, and marketplace expectations.
Types of questions to include in the U.S. MONITOR survey
Identify your key consumer segments by inserting your segmentation short form directly into our study or overlaying third-party segmentations onto our survey respondents
Identify your target consumer based on demographic, attitudinal or behavioral criteria—this is a great option if you don't have a formal segmentation

Product or
Category Usage
Identify people based on their usage of your brand or levels of involvement in your category

Identify consumers based on those who have a positive or negative association with your brand (i.e., Net Promoter Score) or with your competitors'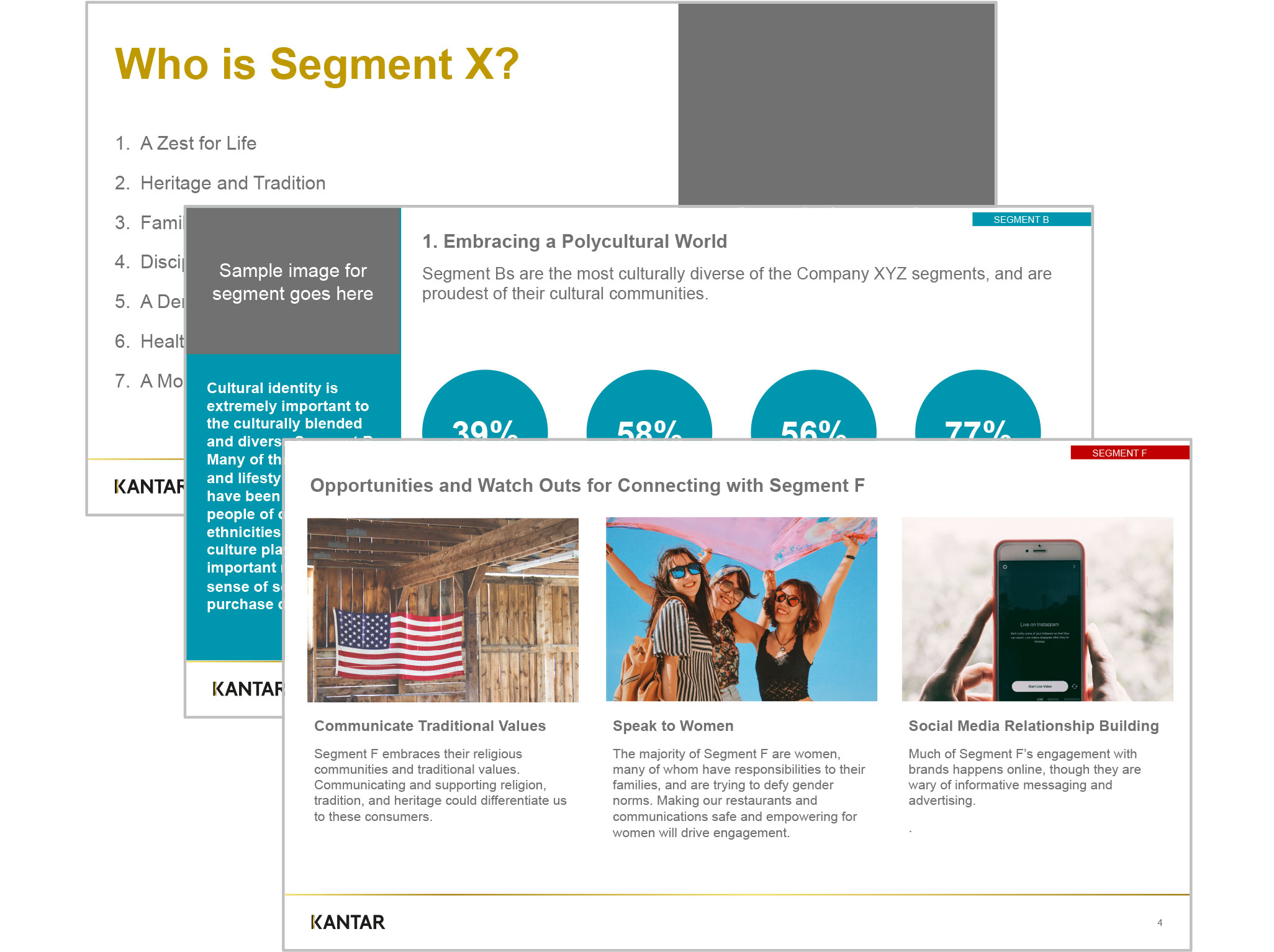 We do more than provide data, we tell a story
MONITOR Connect profiling of your key segments provides unparalleled depth and breadth of your segments' attitudes, values and lifestyles. We understand what makes your segments "tick" – and provide not only a 360-degree view of them, but the strategic guidance needed to put these insights into action.
Benefits of MONITOR Connect
Personalize the way MONITOR insights, foresights and trends are packaged and delivered
View marketplace trends and MONITOR insights organized by the consumer segments or groups that matter the most to your business
Gain a broader perspective on the results of your own research
Refresh and enhance your existing customer segmentation
Identify and unlock new sources of growth
Get a target customer-level view of the general market U.S. MONITOR insights