A Comprehensive Solution
Kantar's Global MONITOR provides syndicated consumer insights, foresights and strategy for the global marketplace.  We offer survey data, trends, topical deep dives, thought leadership and consultative support across 30+ markets worldwide.
High-Touch
Service
Global MONITOR is designed with you in mind. Today's marketplace is complex—people are harder to understand, trends are more challenging to stay ahead of, and you don't always have the time or tools to identify what matters most. Every MONITOR client is supported by a dedicated team of consultants to put our insights and foresights ecosystem to work for your specific business needs.
Insights, Foresights and Strategy
Global MONITOR is not your traditional insights service. Our syndicated solution is valuable not just for your insights team, but across your entire global, regional or local business. Innovation, R&D, DEI, HR, brand, marketing and strategy teams all can harness the value from the data, content and consulting that MONITOR delivers across an unrivaled range of global markets. 
Argentina
Australia
Brazil
Canada
China
Colombia
Egypt
France
Germany
Hong Kong
India
Indonesia
Italy
Japan
Malaysia
Mexico
Nigeria
Philippines
Poland
Romania
Russia
Singapore
South Africa
South Korea
Spain
Sweden
Thailand
Turkey
UK
US
Vietnam
With Global MONITOR insights, data and team of analysts, you can…

Deepen Understanding
---

Move beyond a surface-level understanding of the consumer by enriching segmentations and diving deep into your customers' core values and beliefs as whole human beings.

See the
Big Picture
---

Take an outside-in perspective by leveraging trends frameworks and foresight capabilities that allow you to anticipate change and proactively plan against it.  
Find Untapped Growth
---

Connect with the nation's fastest-growing consumer segments and unlock the potential of high-growth cohorts with our dedicated expertise in youth and DEI.

Be
Bold
---

Act with confidence knowing that Kantar's data is the gold standard in the marketing research industry and can be relied upon for the most important decisions. 
Webinar: 2022 MONITOR Consumer Trends
Be inspired by the latest trends that are meeting consumers' emerging needs in areas such as Wellbeing, Identity, Responsibility, Protection and Status. The MONITOR team showcases powerful trend metrics, including reach, momentum and category relevance, that can more effectively help you spot future disruptions in the marketplace, make better bets on innovation spaces and stay on-trend with evolving consumer attitudes and behaviors.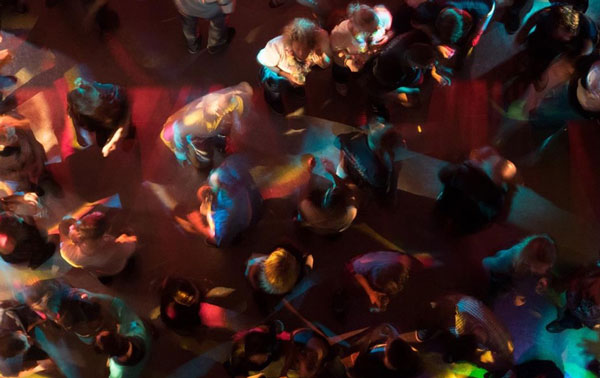 Global Download on Gen Z
Explore how their unique values, attitudes, and behaviors open new doors for brands.
Metaverse 2022: Global Consumer Perspectives
How much consumers understand and participate in the metaverse, and what it might take to gain widespread traction.
Market Briefs
The latest consumer landscape overviews for 31 Global MONITOR markets.